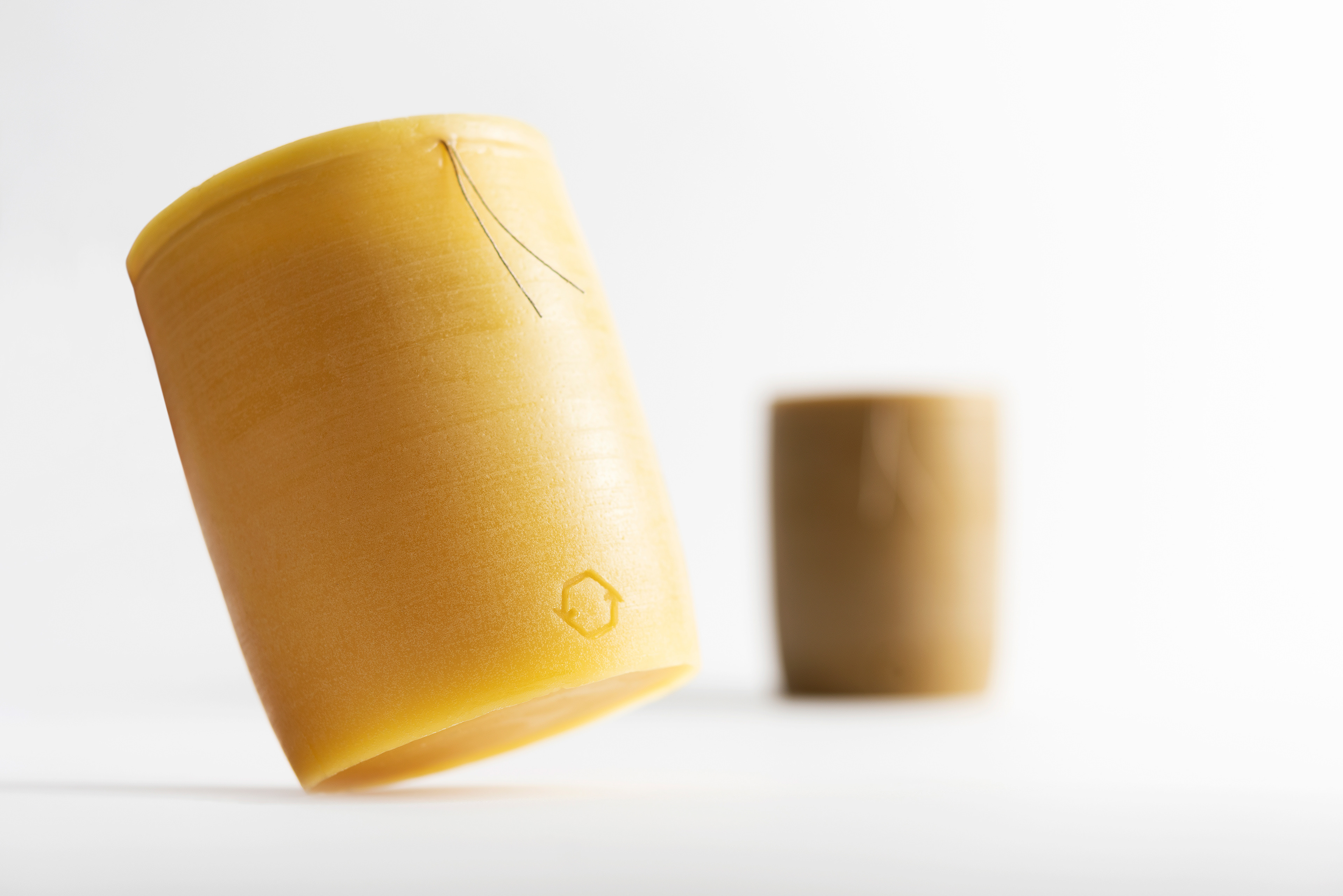 Bee Loop is even

beetter

 than a zero waste package. We know that "the best" is a subjective term, but as one of the oldest inhabitants on our planet Earth, bees, have buzzed us - so our beeswax package is just

beetter

!
It's Organic / Recyclable / Renewable / Edible / Biodegradable / Antifungal / Antiviral / Antiseptic / Antibacterial

The Bee Loop Honey Pot is made of beeswax, which has existed for 130 million years. When honey is harvested from the honeycomb and made ready for consumption, we put the honey back where it belongs - into the beeswax.

In case your kids eat your Bee Loop Honey Pot, don't worry it's 100% edible and digestible. Beeswax is made from the natural secretions of bees, formed originally by collecting nectar from flowers.

Alternatively beeswax honey pots can be returned to the beekeeper and not thrown away, as throwing anything away, it must still go somewhere.

When the beekeeper returns beeswax to the hive, the circle of honey making continues. Or as the beekeepers like to call it, the Bee Loop.
D&AD Awards 2021 / Yellow Pencil / Packaging Design / Limited Edition
D&AD Awards 2021 / Yellow Pencil / Packaging Design / Materials
Dieline Awards 2021 / Adobe Sustainable Design of the Year
ADC*Lithuania 2021 / Gold x 2 + GRAND PRIX + Special Sustainability Award by Vinted
NAPA 2021 / SILVER / ARTISAN PRODUCTS
ADC*EUROPE 2021 / Gold / PACKAGING DESIGN
Bees are vitally important to the ecosystem and have changed very little over the last 130 million years or so since they first evolved. Unfortunately, they have been hit hard of late by modern agriculture and their extinction would be a critical blow to the healthy continuation of the ecosystem at large.

Honey is usually packaged in glass or plastic containers, thus creating additional waste after the honey is consumed.​​​​​​​
Our task is to create a sustainable package for their organic honey, which will not only contribute to the zero waste packaging, but also have a positive impact on bees' existence.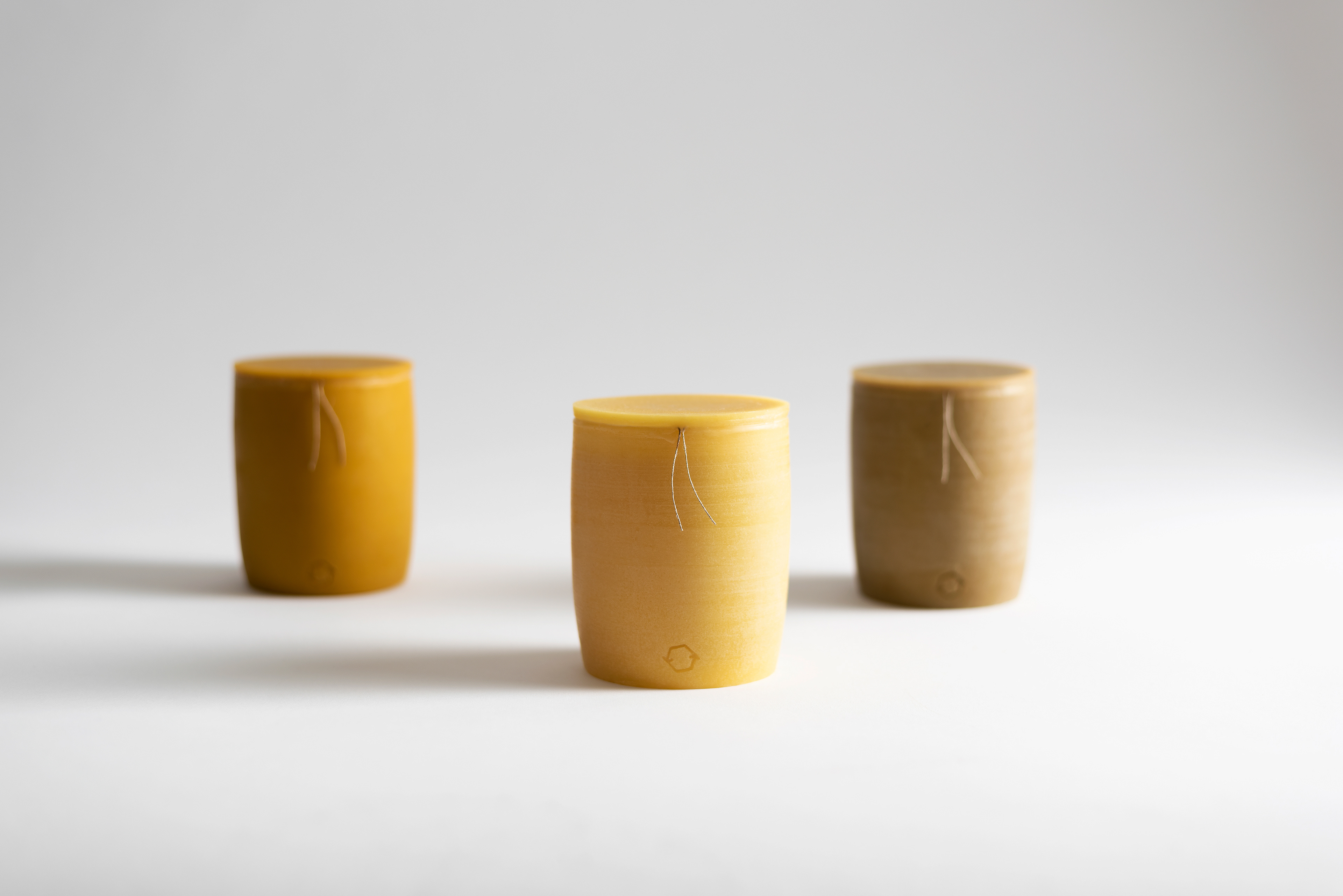 The label free, zero waste Bee Loop Honey Pot has been created out of 100% organic beeswax, in order to help bees and contribute to the global sustainability process.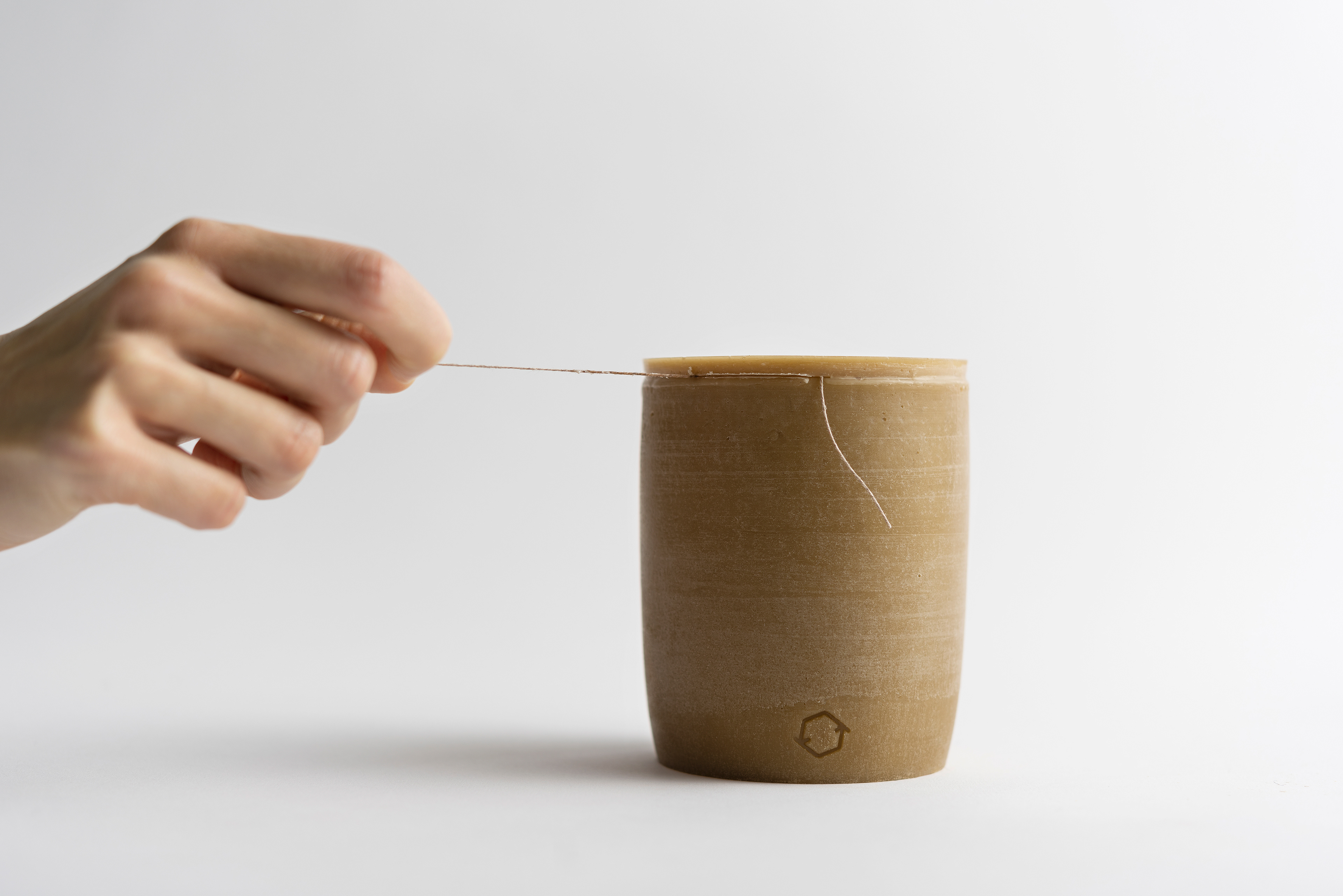 Our Bee Loop Honey Pot is made of just 2 components:
·

Organic beeswax

. The package is made from 100% pure honey beeswax and no extra ingredients.
·

Organic linen

. Organic linen string is being used, as our honey pot opener, and added to the design in order to make the opening of the pot easier, as it cuts a layer of beeswax, which naturally glues the pot and the cover together.
The Bee Loop Honey Pot is

99.99% edible

. Why not 100%? We just don't suggest you eat linen string.
Our Bee Loop Honey pot is 100% label free, which makes the package even more zero waste. It's designed and presented in three colours, in order to separate the product by its type.
In order to make the design as minimalist as possible and use less graphics and labelling, a natural colouring scheme to separate the honey type has been used:
·

Linden honey pot

. Made of 100% linden honey beeswax, which is extracted from the Linden tree, which bears small yellowish white flowers.
·

Buckwheat honey pot

. Made of 100% buckwheat honey beeswax. Buckwheat flowers are often dark in colour, which leads to the rich colour of buckwheat honey which is an amber-coloured honey with a slight reddish tint.
·​​​​​​​

Forest honey pot

. Made of 100% forest honey beeswax, which comes from the sap produced by aphids on the bark of the forest trees and flowers which produces a green fluorescence colour.
LABEL FREE
All the labelling, as well, as branding is made with the

fire-heated marks

, which easily imprints on beeswax, and anything needing to be branded on the Bee Loop Honey Pot is clearly seen.

Bee Loop is a message from us humans, to the bees:

"Come back to Your Circle of Life"

.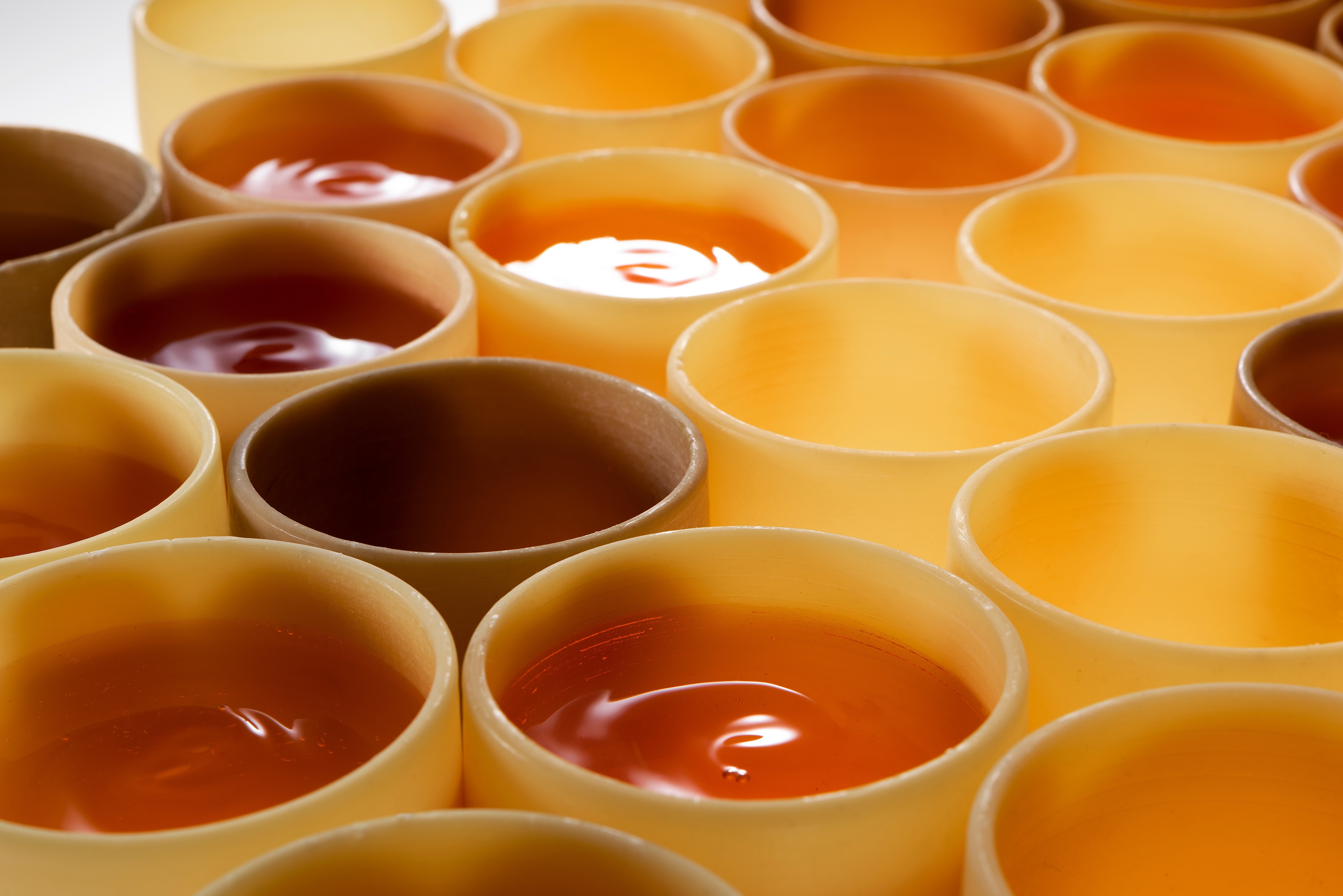 BEE LOOP
> Bees construct honeycombs out of the beeswax > Bees store honey in the honeycombs > Beekeeper removes the honeycomb to harvest honey > Honeycomb beeswax is being used to create beeswax honey pots > Honey is packed in to a beeswax honey pot and ready for consumption > Honey enjoyed at your breakfast > Beeswax honey pots returned (if not consumed with the honey) to the beekeeper > Beekeeper returns beeswax to the hive >